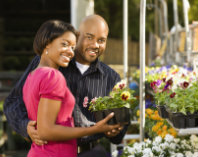 Summary

In this economy, every cent counts. That's why it's always a good idea to earn interest on checking when you can.

Interest Checking from Pendleton Community Bank pays interest based on your account balance.* It's also easy to manage accounts online and through your smartphone. Sign up today!

Checking account that pays tiered interest rates*
Maintain a $1,000 minimum balance to earn interest
Monthly service charge* easily avoided if you:
Maintain $500 minimum daily balance, or
Free mobile banking
Free telephone banking
Free eDocuments
Free image statements
$1,000 minimum deposit to open

*At our discretion, we may change the interest rate on the account at any time. Interest begins to accrue on the business day you deposit non-cash items (for example, checks). Interest will be compounded daily and will be credited to the account monthly. A monthly service charge of $4.99 will be imposed if minimum daily ledger balance is below $500. No monthly service charge is imposed if a CD or Savings Account in same name as the interest checking has a daily balance of $1,000.